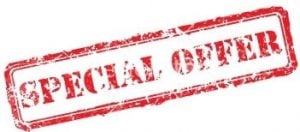 Get a free personal access door ideal for garages, farm sheds and other external buildings



As a busy family run business, we understand convenience is paramount. We think it's only logical that you have a PA (Personal Access Door) to your garage, workshop, shed or any steel construction we supply. Avoid heavy roller door access each time you need to pop in and out of your shed, and take advantage of our fantastic offer today and pay nothing extra for adding a personal access door to your shed.
Sentry™ 650 is the ideal personal access door for any steel garage or shed, comprising of a single skin metal clad door with Colorbond® steel facings & fold-down vertical sides. Pre-hung into a choice of frame and powdercoated to suit.
• Comes with knob entrance set • Standard size – 2040 mm x 820 mm • Custom colours & sizes available on request

Make the most of this amazing deal while it lasts!  Limited time only! 
---
Action Sheds Australia are one of Western Australia's leading suppliers and installers of Bluescope steel constructions, both for residential & commercial clients. We pride ourselves on excellent customer service, high quality materials and construction. We understand all needs are different, from how the building needs to function, through to environmental factors and lifespan expectations. That's why our clients love to custom design & build their shed to best fit their requirements.