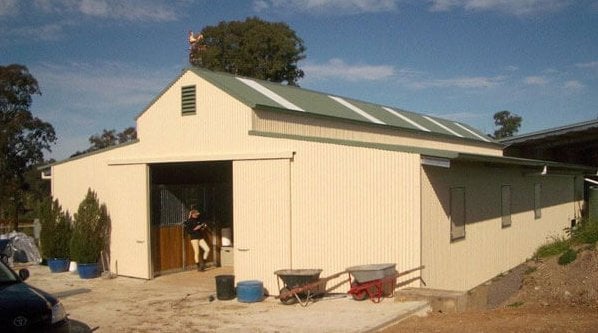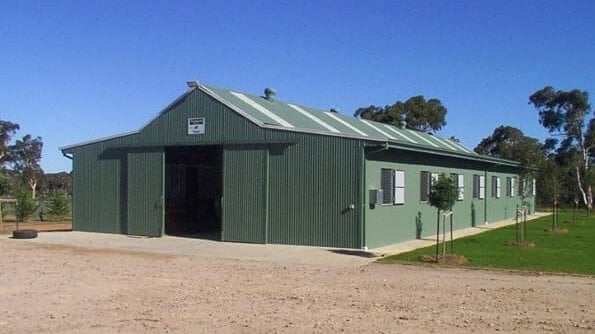 Barn Style Sheds
Barns are an excellent solution for storage on your farm. They can be used to store farm equipment, vehicles, and farm machinery, but more importantly, your barn offers a safe housing solution for your farm livestock.
At Action Sheds Australia, all of our steel kit buildings, including our barns and all of our farm sheds, are built to the highest industry standards using premium BlueScope steel. BlueScope will stand the test of time. Each building has a 10-year structural warranty, 15-year cladding warranty, and the standard BlueScope guarantee. You can choose either ZINCALUME or one of the COLORBOND® steel cladding colours for the walls, roof and trim.
Structurally, the barn is constructed to meet the demands of the rural Western Australia environment. Every barn comes with an Engineer's Certificate of Compliance.
Action Sheds Australia's rural barns can be custom designed and constructed to the size that meets your needs.
They can be designed with 20 degree high centre and 7.5 degree awnings either side, which make a great look. If you are looking to set up the barn as stables, we can design the barns to suit our stable kits. Our American barns come with high and wide centre breezeway so you can park your horse floats, boats and caravans. We can also include options like mezzanine floor which provides great storage space on the upper level. This mezzanine floor can even be extended out as an undercover outside balcony.
The Aussie Barns comes with optional inclusions like extra roller doors in the front and/or rear. Other options include awnings, skylights, ventilation, mezzanine floors, internal walls and personal access doors. We can adjust the height, width & length to suite your needs and budget.
Warranty
10 Year Structural Warranty
15 Year Cladding Warranty
All Barns are built to the highest possible industry standards and are Shed Safe approved.
We Deliver Australia-Wide
We can arrange for your barn to be delivered and built from our headquarters at Action Sheds Perth.