Get your patio just the way you want it
Best price guaranteed
Fast, friendly service
Specialist knowledge from the patio experts
Installations available
Enhance the appearance of your home and create the outdoor space you've craved for so long! Patios provide the space and shelter you need to enjoy the glorious aussie sun at home without suffering from its negative effects.
Create an alfresco kitchen space for BBQs and outdoor dining, provide shelter for your plants or use the space simply as an area to relax and unwind in the shade during the summer months.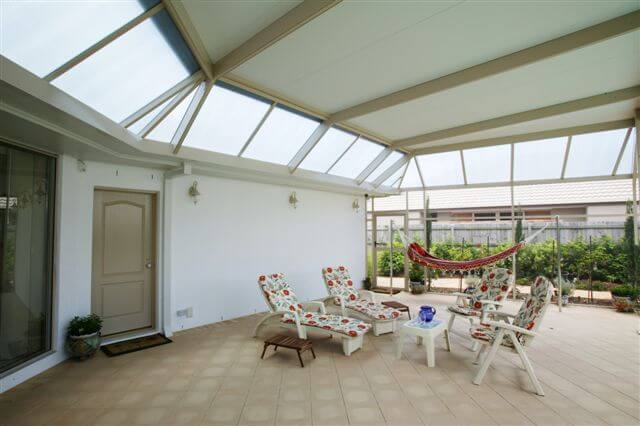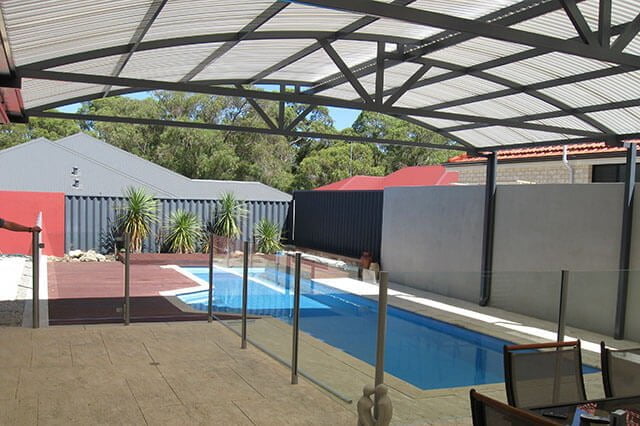 Key benefits of a patio
Customisable
Often attached as an extension to the property, Action Sheds patios can be customised to in variety of colours and materials to compliment the style of your home. No matter your specifications, our flexible range of designs are made to match any size or space.
Add value to your property
By extending the livable area of your home whilst improving its appearance, a patio is the perfect way to make a house a more desirable purchase for potential buyers.
Weather proof
A strong and sturdy structure, Action Shed patios are available in Colorbond® or Zincalume®, featuring genuine BlueScope sheeting to protect you and your property from the elements.
Storage solution
Use the shelter a patio provides as a storage space for plants or gardening tools. Action Sheds also provide commercial patio solutions for businesses looking for something larger or more practical.
Action Sheds service
Action Sheds Perth provides a full range of gable and skillion patios to suit your taste and the style of your home. Whilst you may already know the size, style and materials you require our friendly team are available to provide personal recommendations to help guide you through the process. Our patios come in kit form and are easy to assemble, or our experienced contractors are available for professional installation services.
We Deliver Throughout WA
We can arrange for your patio to be delivered direct to your site.
While you're here, why not take a look at our great range of sheds for Perth, carports, Colorbond garages and Colorbond workshops for your home?