Don't Fall into These Shed-Making Pitfalls
A lot of people both in Perth and elsewhere in the country want to build sheds for a variety of reasons. Some need them for commercial or industrial use and some domestically would just like some extra storage space in the backyard.
However, before starting to build your shed, it's important to keep in mind a few things that may give you trouble down the road. There are a few major pitfalls that you could fall into when making a shed that you must be aware of and prepared for.
The first thing you should do before even designing a shed is check with local zoning ordinances about what kind of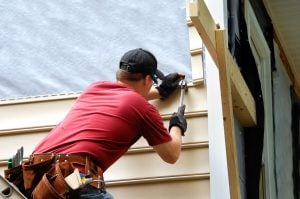 shed you could build and whether you need a permit. Some areas require this before you can begin construction–legally.
Also before you begin, you should make sure that you have the knowledge to successfully design and build the shed. If you don't but you need a shed, we would be happy to provide our expertise on both stages to get you through it.
In the designing stages, it's important that you are sure what exactly is the purpose for building your shed and to make sure that it can serve this function. The local climate is also worth considering because you want to make sure that your shed has enough protection to withstand the potential storms that occur and avoid long-term water and wind damage.
Aesthetically speaking, you'll want to make sure that the colour scheme on your new shed blends in with the rest of your property. You wouldn't want storage sheds that make your whole backyard look awful.
On a more practical level, when you assemble your shed, you want to make sure you have all the materials that you need to complete the project before you begin to save you pain later on. This can be avoided entirely if you get a shed kit, such as the kind that we offer.
Finally, the cheapest shed is not always the best, and you want to make sure you get what you need. Thankfully, we have all that you need to educate yourself–and avoid these pitfalls.
For more information about designing the perfect shed without hassle, call us at 1300 778 628.