Why Sheds make the Best Winter Workshops
One of our favourite uses for the many sheds we supply to Perth is as workshops. Especially in the winter, storage sheds or machinery sheds make great workshops. Besides the fact that we like them ourselves and have gotten a lot of positive feedback from our many satisfied customers, there are plenty of other reasons why we feel this way.
To understand why sheds are such a great solution for those who make workshops, let's first look at the alternatives.
For example, one could build an extra room on the back of their house. While this is a great solution, it makes the workshop part of the house, thus causing noise from the house to affect the workshop and vice-versa. In addition, building an extra room is expensive because it has to be built in a way that doesn't have a negative effect on the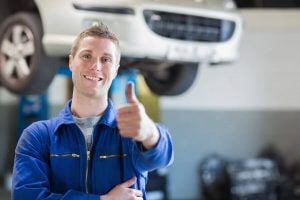 structure of the house.
Another solution would be to build a free-standing, house-like structure as your workshop. That, of course, would be extremely expensive, possibly costing up to ten times as much as a shed would. While it would look great, it would really be a lot more than you actually need.
This leaves erecting a shed. There are plenty of advantages to a shed. First of all, they are inexpensive compared to building anything resembling a house. Another way of looking at it is that you can get a shed about ten times as large for the price that you could build a workshop out of bricks and mortar.
This leaves you with a lot of "wiggle room" to give yourself a huge amount of space. You can pretty much buy a shed with as much space as you want without damaging your budget.
Another great thing about sheds is that they can be erected quickly. While we can customise a shed for any dimensions you like, many standard sizes are already assembled in kit form, and can be immediately transported and erected on your property.
Ultimately sheds are simple, easy, and non-problematic. You order one, we erect it, and it is ready to go. For example, you can use a double roller lock up workshop and store a car, a boat, or machinery on one side while using the other side for a workshop; or you can use one side for storage and another side as a workshop.
You can make your shed workshop as elaborate or as simple as you like. As you will see elsewhere on the site, our sheds are used as offices and warehouses by many. You can outfit your shed with all of the conveniences of a family room, or you can stick to the basics. You can make it look like an office, a home, or a shed. Sheds are extremely versatile and this affords you a wealth of possibilities.
While we can customise any kind of workshop you like, we offer four basic designs. The first is a Single Roller Door Lock Up Workshop. This is a workshop with a single roller door, customised to any height, length or span according to your needs.
The second design is the Double Roller Door Lock Up Workshop. This has two roller doors and is available in any length, span or height you would like. This allows you to basically have two sheds in one, with separate doors but without separate sheds. Many people use one side as a garage and the other as a workshop.
We also have a sliding door workshop, which is not quite as versatile as having two doors but still affords plenty of options. We also offer a workshop with an awning on one side. This allows you to park outside and use the inside for workshop and storage space.
Our workshops have a warranty of 10 years on the structure and 15 years on the cladding. Every shed we carry is ShedSafe approved. This is the highest mark of quality in the industry.
We especially like using sheds for winter workshops, because you can either use a small heater or just allow nature to decide the temperature of your shed. We like the fact that a shed can give you the feel of being outside, but can also provide protection from the worst part of the weather.
It's the best of both worlds: You have an indoor workshop but you can let in as much "nature" as you like. There is enough room for tables, all of your tools, and plenty of storage room for materials or for your projects.
For more information, call 1300 778 628. There's still plenty of winter left to enjoy in your new workshop.