Security Tips for Your Aircraft Hangar
At Action Sheds Australia, we are known for the variety of sheds that we have erected in the Perth area. From single car garage-sized workshops to industrial sheds that house entire factories, we have pretty much done it all. But one thing you might not know is that we have also erected a lot of aircraft hangars.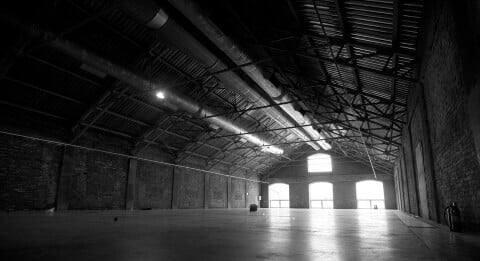 An aircraft hangar can be used at an airport, but many farmers buy them and use them as farm sheds, occasionally storing a crop-dusting plane or even a private helicopter–not to mention plenty of farm equipment.
Depending on usage, security can run from simple to elaborate. If your hangar is at a small airport, for example, we recommend in-house security staff or a security company on site at all times. For a private airport or farm, with a single owner, you can get away with less-stringent security standards.
For those who are going to be away a lot and can't physically "baby-sit" their hangar, the basics of home security apply. First, we recommend very solid physical locks. Next, we recommend a great alarm system that emits very loud noise and notifies local authorities that someone has broken in.
Another factor is lighting. Thieves are like roaches; they tend to scatter when the light goes on. Strong lighting will decrease the likelihood that thieves will target your aircraft hangar.
No matter what security measures you take, though, it all starts with a well-built hangar. At Action Sheds Australia, we carry a full line of aircraft hangars, from a small hangar that will fit one helicopter to a large hangar for a commercial airport.
If we don't have the size you need, we will custom design it to your needs. We offer touches such as mezzanine floors which creates two storeys of offices. We can also put a dividing wall in, turning one large hangar into two smaller ones. The structure is guaranteed with a 10-year warranty, while the cladding carries a 15-year warranty. In other words, an aircraft hangar from Action Sheds Australia is a perfect cornerstone for your security efforts.
Whatever your needs — from a private hangar to a large commercial one — Action Sheds Australia has you and your aircraft covered. Call 1300 778 628 to learn more about us.