Why Custom-Designed Sheds are the Best
If you live in the Perth area and you need extra storage space or special corporate needs, then sheds would be perfect for your home or business. There are many different storage sheds to choose from that would be suitable for your individual situation. However, if you want to get the best, then custom designed sheds are the way to go because they are tailored to fit your exact needs and are built to last.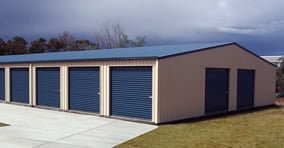 Any Way You Want It
Probably the most obvious advantage of having a shed customised is that you
you can design it any way you want—you can choose the colour, size and the different features. When you purchase pre-designed sheds or garages, they may not have everything that you need and finding one that will fit the exact circumstances of your Perth home or office can be difficult. With a personalised shed, you can have all the specifications in one structure.
Therefore, it is much more efficient to custom design your own shed because you can add optional features or stage the dimensions in such a way to fit exactly what you need. This is not difficult at all; it is even easier than building your own or remodeling every mediocre shed that you have.
Built with Quality Materials
Another advantage of customised sheds is that they are generally built with the best materials available. When you set out to build your own shed, you may settle on the materials recommended by the hardware salesman without knowing their durability. When you have one professionally done, such as the sheds we install, you can be sure that all the components are assessed by experts and you can expect reliable and superb execution.
It is important to consider the resilience of the materials used for your shed to make sure that the structure can last longer, can withstand wear and tear and can serve its purpose over the years to come.
It's Your Call
Custom-designed sheds are the best option, whether for residential, commercial or agricultural purposes. Since you can tailor your shed any way you want, you can make sure that it can serve you according to your needs and specific situation.
For more information about our customisation process and the quality of our sheds, call us on 1300 778 628.